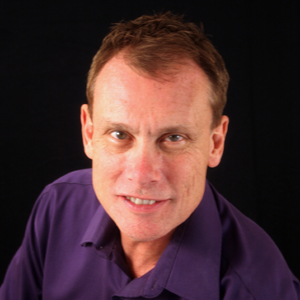 Hi, my name is Leslie Rohde.
You might know me, or you might not, but if you know SEO, then you do know my work.
You must know that one of the many factors important in ranking at Google is the use of keyword rich links, but did you know that was a "secret" I broke in the Spring of 2002?
Prior to that point, "link popularity" — the simple counting of links — was state-of-the-art. It was not until I developed and released OptiLink that "Link Reputation" — the analysis of the link text — was widely recognized as crucial to top ranking. Fast forward a few years and even the most basic course in SEO teaches the importance of link text.  Most new SEOs don't even know why they know this!
Lightning struck a second time a year later with my invention of "Dynamic Linking", a method to control the distribution of PageRank within a website. The SEO community has since named this technique "PageRank Sculpting" (a far better name that wish I'd thought of!) and it was a "silver bullet" to achieve top rankings for several years.
Even as I update this page in 2016, larger sites (10,000 or more pages) can almost always be sculpted to provide more total revenue through the alteration of their internal linking structure alone.
So what have I done lately?
For several years I continued to update my tools and methods while consulting with clients, running my own affiliate sites and teaching Internet marketing both privately and as the first faculty member at StomperNet where I also served as Chief Technology Officer.
Then in late 2009 I teamed up with long time friend and fellow search expert Dan Thies to create The SEO Braintrust.  We've since rebranded our company as The Marketer's Braintrust to underscore that online marketing is not only about SEO.
At The Marketer's Braintrust, we continue to develop new tools, new training, and work with clients on a limited basis.
Currently…
Our  software focus is on ResultFlow.
Our flagship training is the upcoming remake of Link Liberation
To learn more about me, please do also read:
In any case, if we don't know each other yet, please take a moment and introduce yourself the next time you see me. Until then …
Have an Optimal Day!
Leslie Rohde